…Dress your table with a "sailcloth"…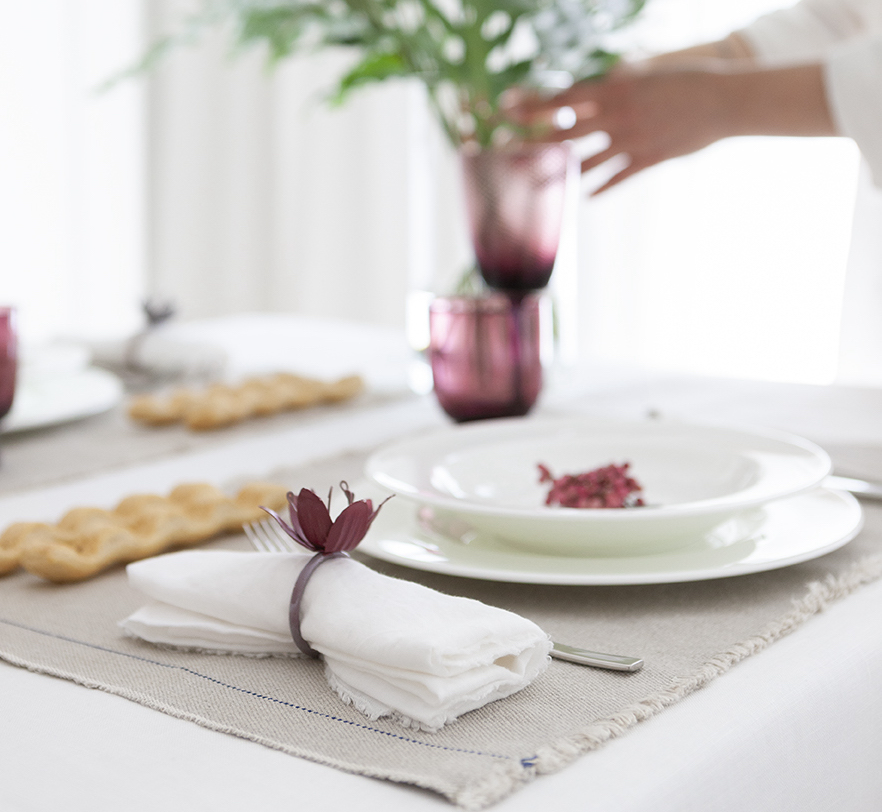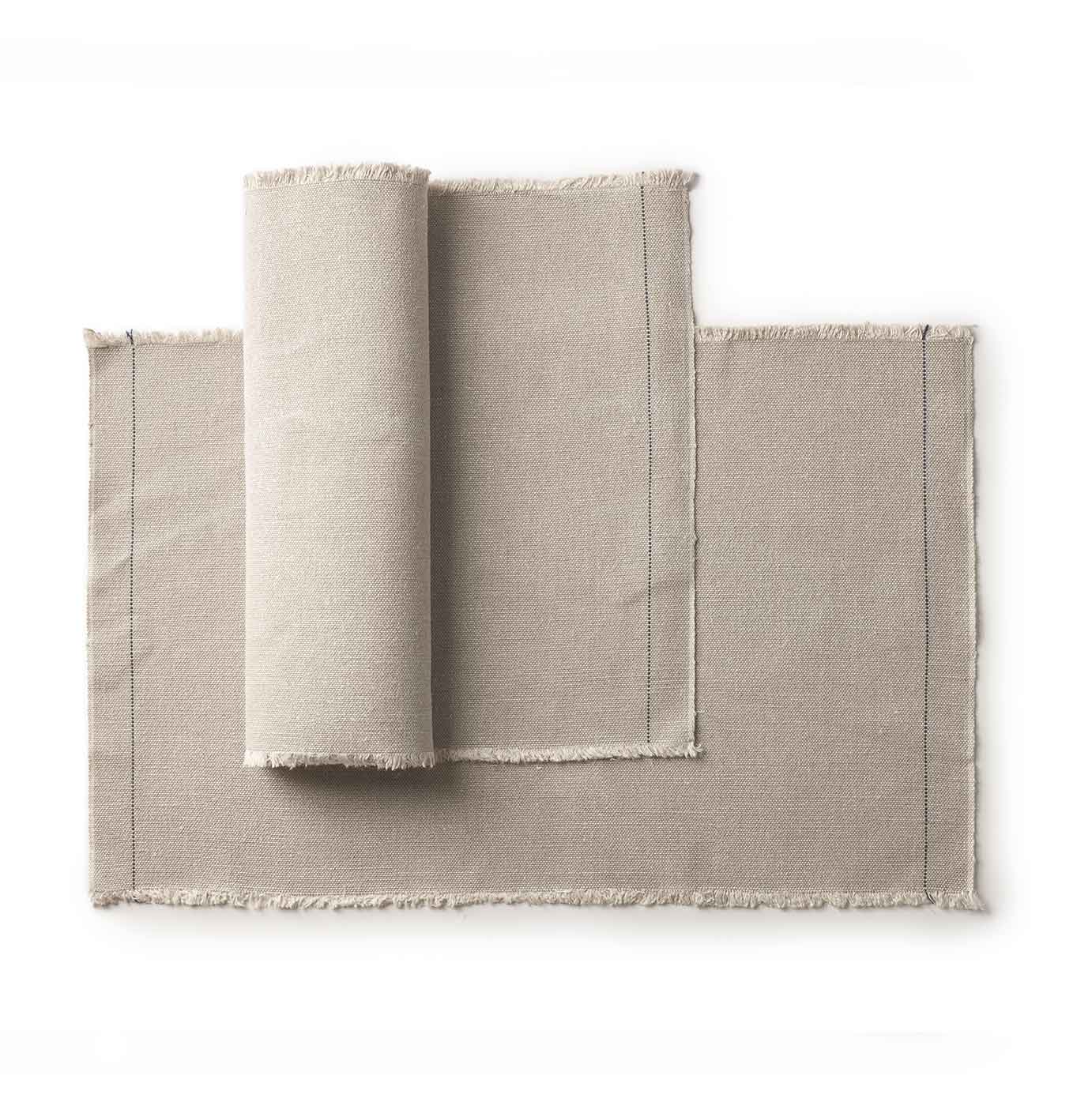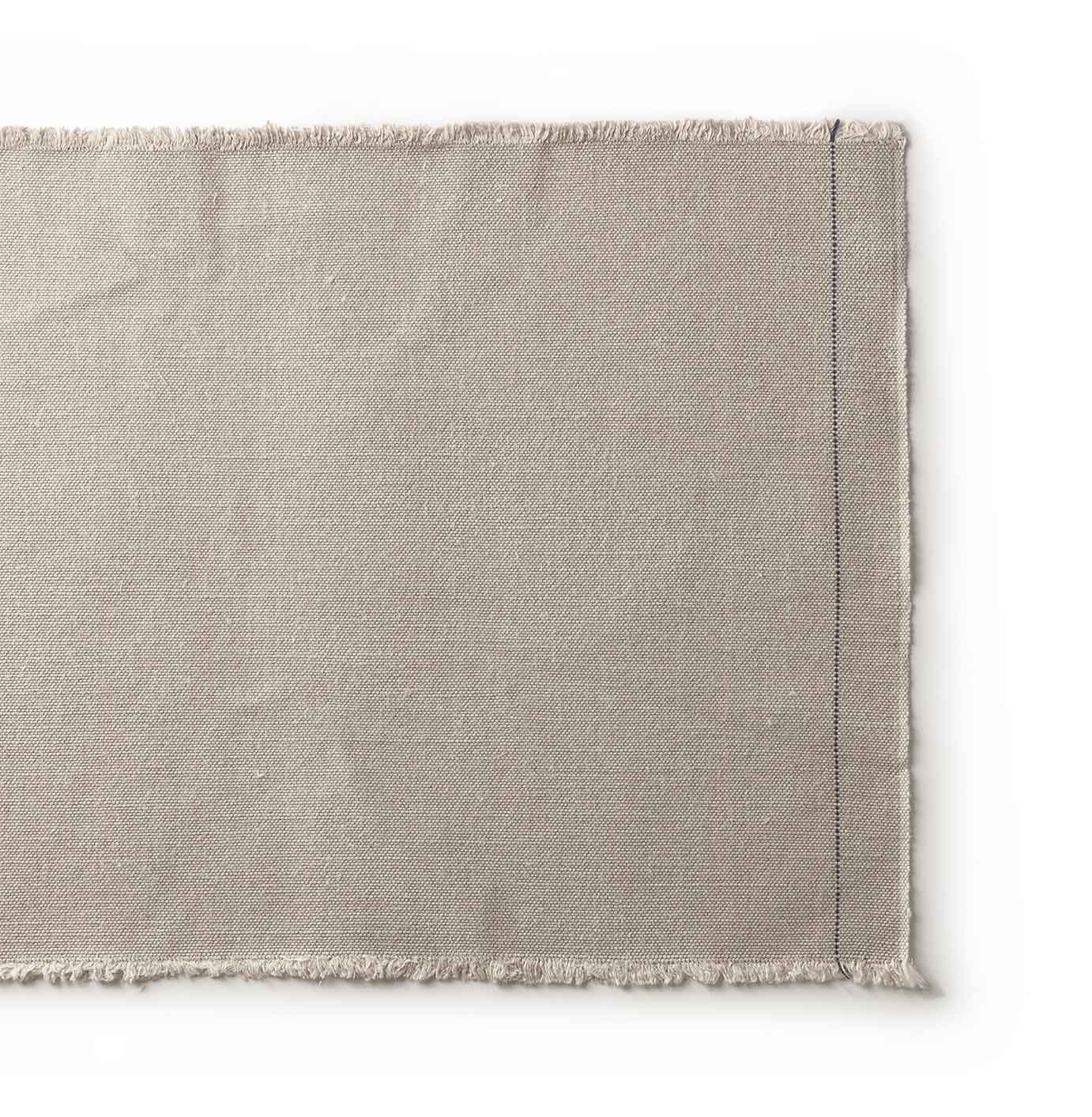 Amerigo placemats are made from 260 meter of the lefftover fabric used to make the sail for the Amerigo Vespoucci, the famous training ship of the Italian Navy. The sailclothes were manufactured in 2012 at an historical weaving mill, in the North of Italy. Olona Linen is a tightly woven natural fiber, which is very wind resistant.
This tail ship is a real jewel of engineering and pure elegance, internationally recognized as a symbol of Made in Italy. 
We cannot look at this tail ship without remaining fascinated by those 26 sails, friend one to the other, proud companions of historical travels from one to the other side of the world.
In 1962 as the US aircraft carrier USS Independence encountered a majestic tail ship in the Mediterranean Sea and flashed with a luminous message asking "Who are you?" the ship introduced itself as the "School Tail Ship Amerigo Vespucci, Italian Navy". The aircraft carrier reply was "You are the most beautiful ship of the world."
The Amerigo Vespucci, launched in 1931, is in its essence a tribute to the most ancient maritime traditions. The ropes are made of natural fiber, the maneuvers are carried out strictly by hand, just like the seams of the Olona canvas sails. The latter are changed once every ten years and the fabric is still made today following the original specifications of those years.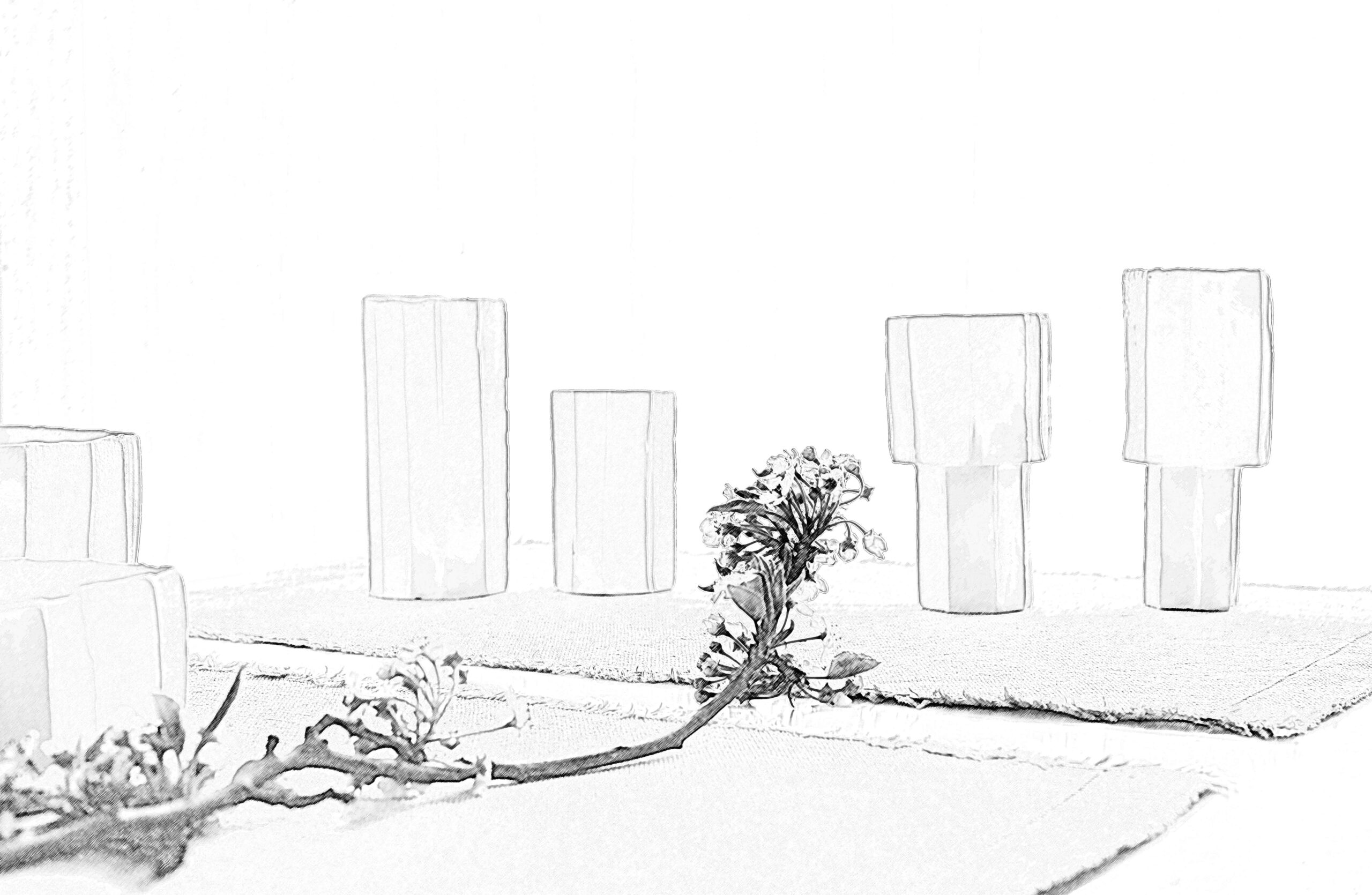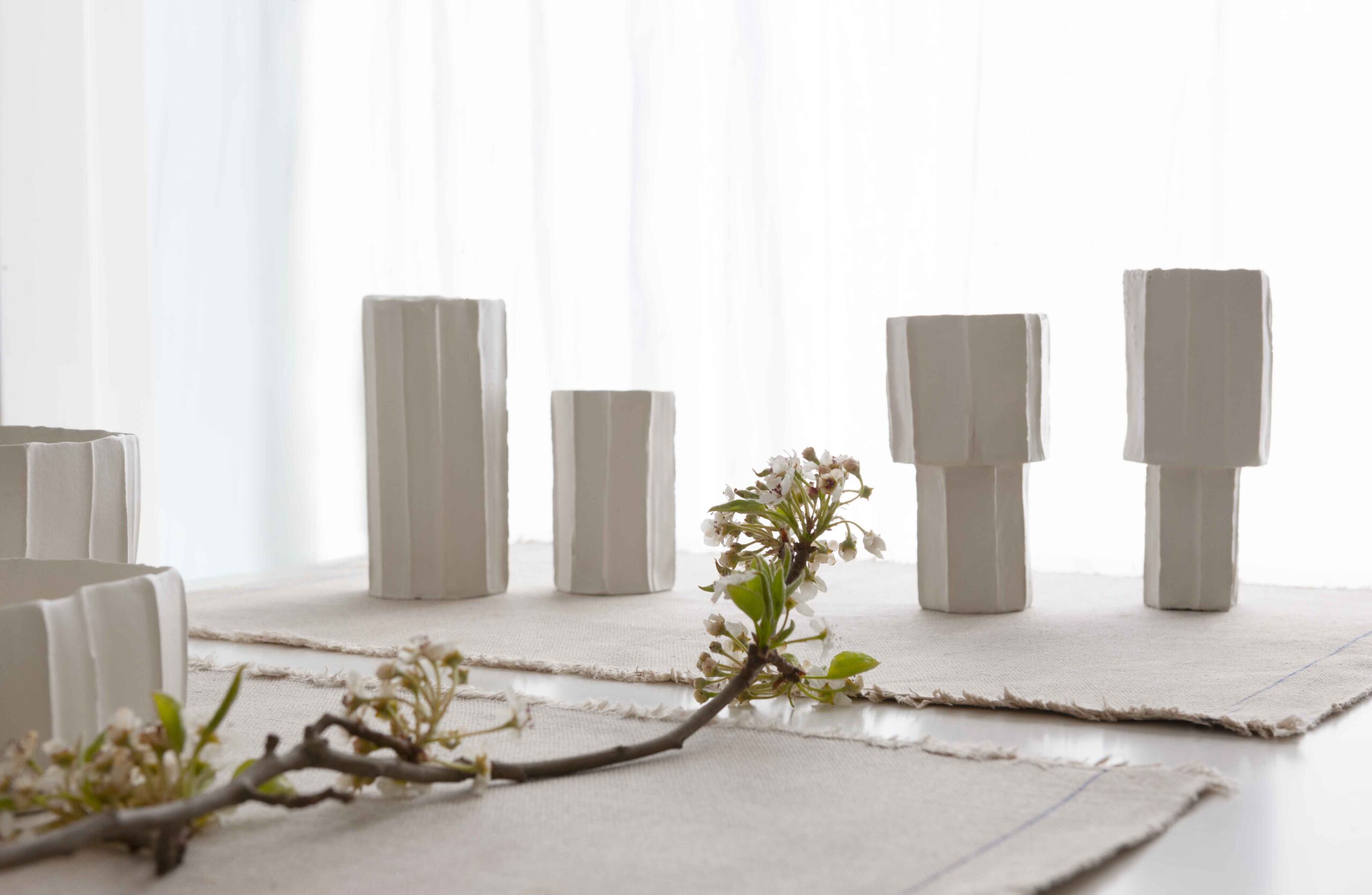 The Olona Linen is originally made in the Varese area in the north of Italy where the Olona river flows. The first productions date back to the pre-industrial period, when the milling plants in the area were converted to the textile business. As time went by the Olona canvas was produced using linen instead of the original hemp because it is no longer of European production.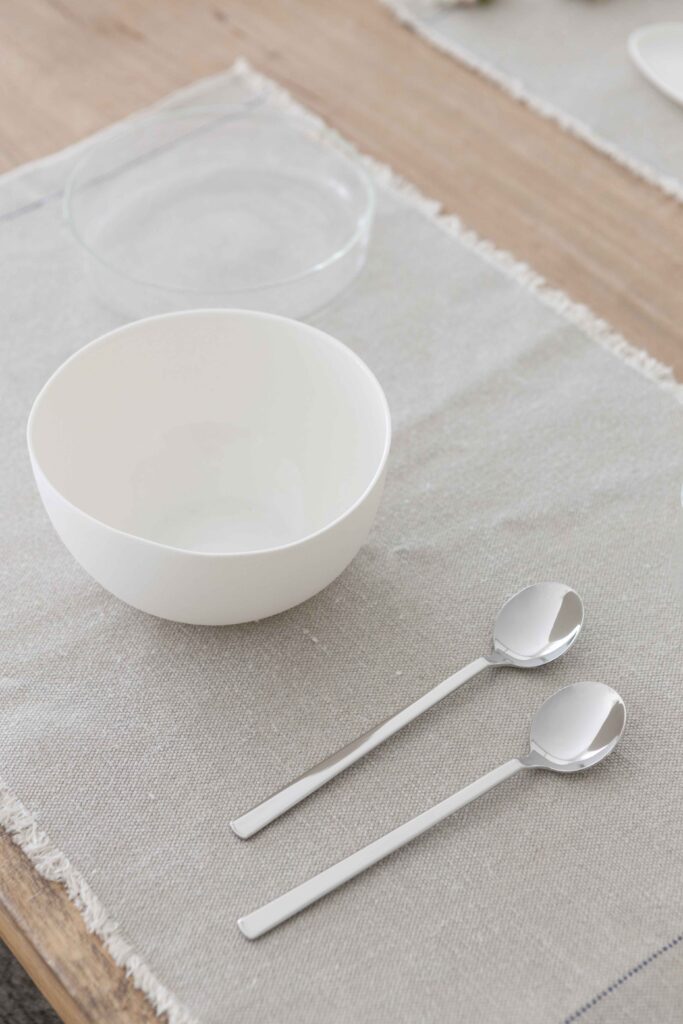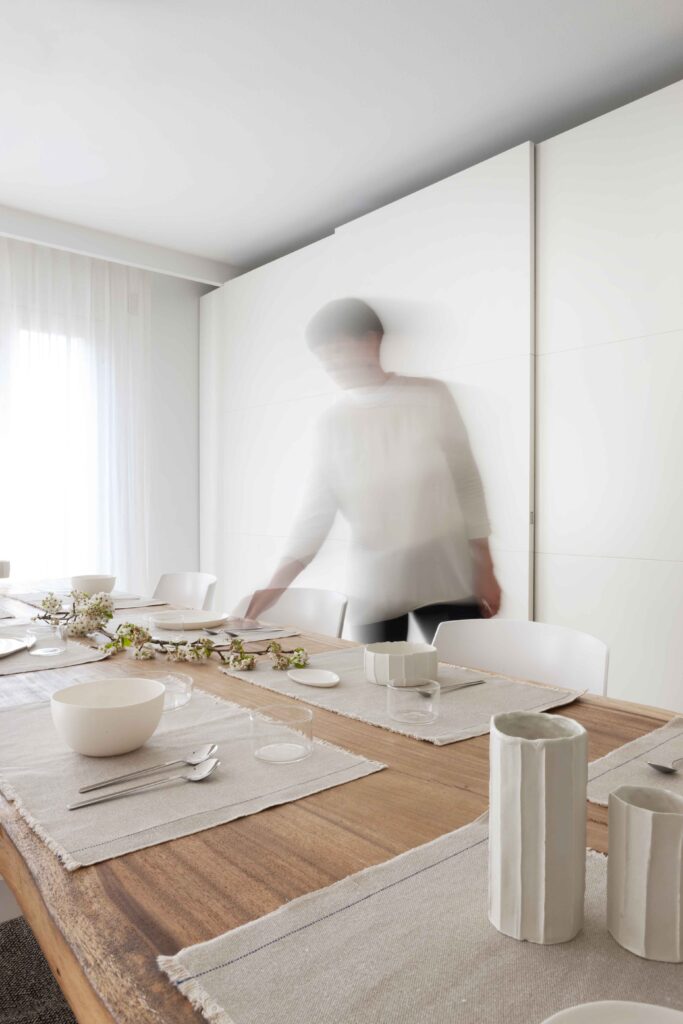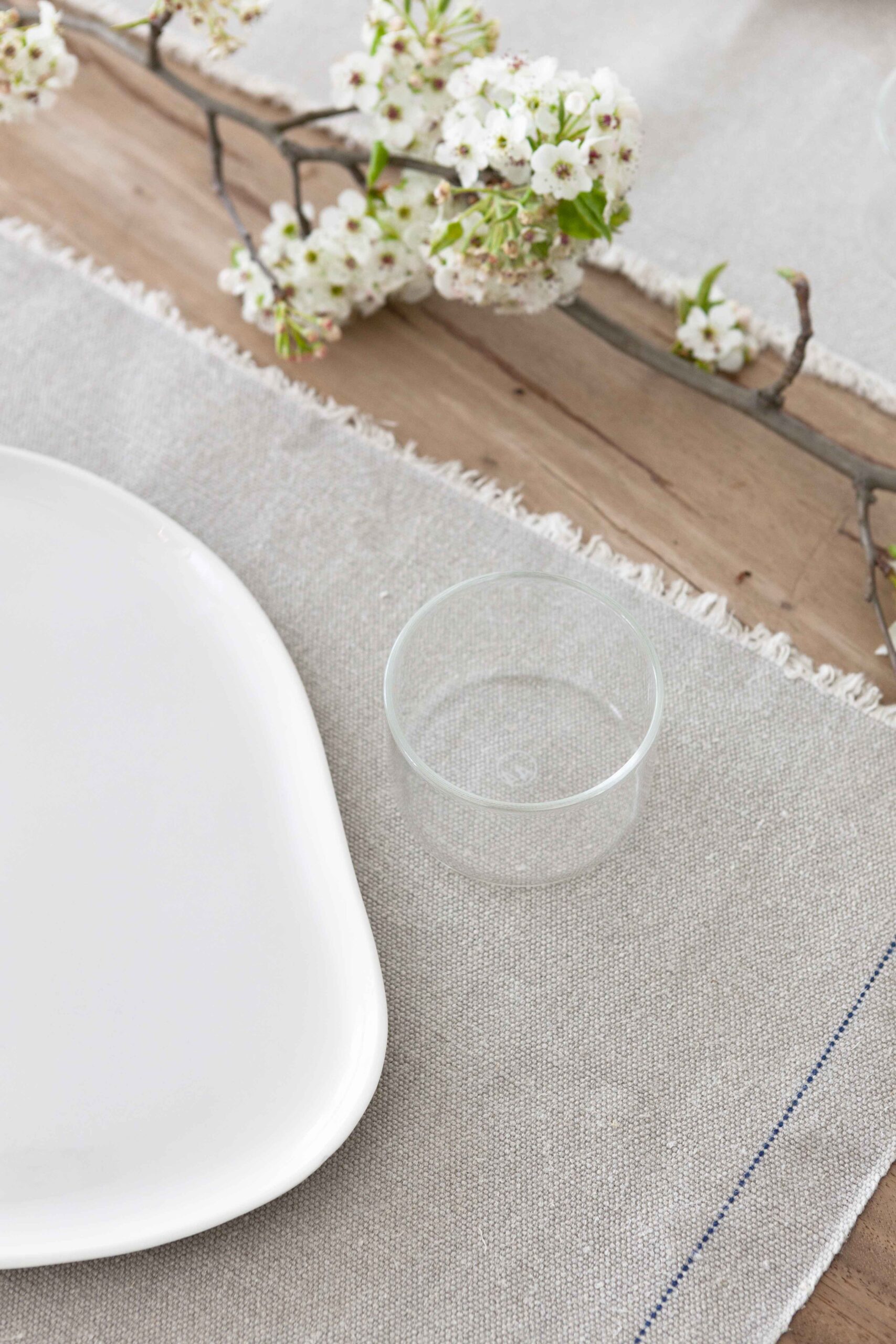 The blue line that runs across the fabric serves as a guide for the stitching. Each placemat is handcrafted by women from a very important sail factory on the island called Isola delle Femmine (Women's island). With washing, some lines may appear. We like to think of them as sailing routes of the Amerigo Vespucci.

The weaving takes place on a shuttle loom and is carefully beaten to allow the fabric to be more resistant. When the fabric is wet, it has a frightening rigid aspect, called the "STOCKFISH" EFFECT". Once it will dry it will return to being fluid as it was originally.

Slow Design 44 gives you the possibility to own a noble symbol of the seas traditions, a limited and numbered series of place mats: the Amerigo.

It is said that by putting a shell to your ears you can hear the sound of the sea.
The long nautical tradition of the Olona canvas seems to offer us a similar experience and, by caressing it, infinite horizons open up to the eyes with imagination.
This error message is only visible to WordPress admins
There has been a problem with your Instagram Feed.